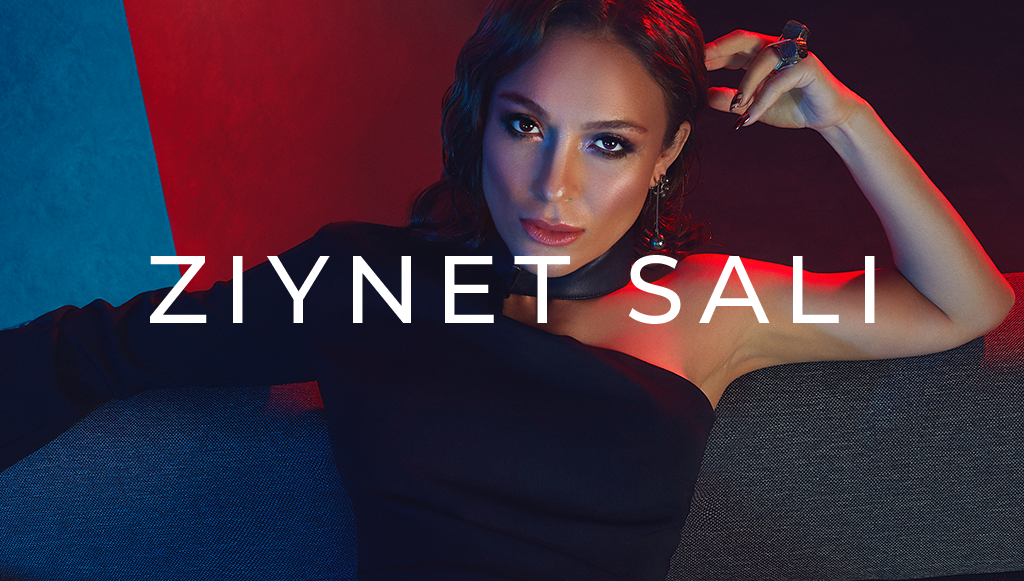 Where it all began
Ziynet Sali really is the superstar you've never heard of. She has a 3 million
plus social media following, racked up millions of YouTube views and performed in front of hundreds of thousands of people across the globe; including Germany, Switzerland, Netherlands, Macedonia, Croatia, South Africa, U.K. and Turkmenistan (to name but a few.)
Ziynet released her first album in the year 2000 and during her incredibly successful 17 year professional career, she has released 6 studio albums, selling hundreds of thousands of copies worldwide. On YouTube her track ''Bugün Adım Leyla'' earned a gold disc with a phenomenal 44 million views, with her total YouTube views stacking up to around 170 million in total.
In 2010, Ziynet's single "Rüya" was the most played song of that year and in 2012, the X-factor Judge was presented with the award for best video at the KRAL TV Awards in Istanbul.
From East to West
2017 sees Ziynet flex her musical muscles even further afield as she releases new single "Magic." Produced by Anthony Marshall [Craig David, Britney Spears, Nelly Furtado], "Magic" combines Jennifer Lopez influenced vocals and a summer infused, high tempo dance beat which nods to Ziynet's heritage with a Turkish inspired drop. With a certified smash on her hands and only the sky as her limit– her star continues to rise.
Discover my music, my inspirations
Ziynet Sali is definitely one to keep your eye on and you should probably be afraid of what she's going to do next…
A global entertainment management company, an inventor in personal management, developer of our client's careers, transforming talented individuals into Global commodities. In the space of two decades Snap Management's founders have climbed the ladder of success in the entertainment industry, ranging from the production of multi-platinum selling albums, day-to-day scheduling, spearheading campaigns of international number one singles, growth/management of social media accounts hosting 1million plus followers to the development of up and coming music artists. We believe "vision fueled by passion" is the key for success and with this ethos we endeavor to deliver an unparalleled service to our client
GO TO MUSIC